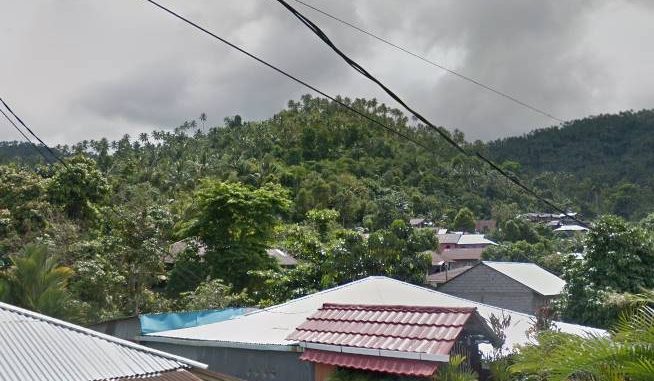 Wanua Koha, in the Mandolang Subdistrict, is one part of the Tobulu Pineleng indigenous community in Minahasa, North Sulawesi. Wanua Koha (or Koha village) has inherited the traditions of daily life in the Minahasan community. One tradition that still continues is Mapalus, the tradition of gotong-royong or mutual help. For Nedine Helena Sulu, who is also a member of the AMAN National Council and a member of Barisan Pemuda Adat Nusantara (AMAN's indigenous youth wing organisation), the tradition of Mapalus is not merely mutual assistance but rather to raise awareness about living hand in hand; this includes the qualities of likeability, fate, and shelter.
Apart from strong adherence to customary traditions, accessibility and being a strategic location, Wanua Koha was also chosen as the location of the Fifth AMAN National Meeting because of the many issues that Indigenous Peoples experience in this area, especially agrarian conflicts and natural resources. Some of the conflicts faced by Indigenous Peoples in Wanua Koha are related to the sale and purchase of land, vandalism of cultural sites by irresponsible parties, mining conflicts (especially C quarry mining), coastal marine conflicts with investors, and more. Currently, Koha has been surrounded by PT Djarum, Sitorus property, and also the national park. Indigenous coastal and marine areas are also dredged for port development.
AMAN's goal is for indigenous peoples to be politically sovereign, economically self-reliant and culturally dignified. Indigenous peoples must be able to determine their own life goals and ways to achieve them, rejecting the coercion of outsiders in decision making processes. In addition, Indigenous Peoples are not dependent on outsiders to meet their living needs and are proud of their cultural identity as Indigenous Peoples. Such matters have not materialised in the Tombulu Pineleng customary community, especially Wanua Koha.